We are a team of diverse and leading professionals across various industries.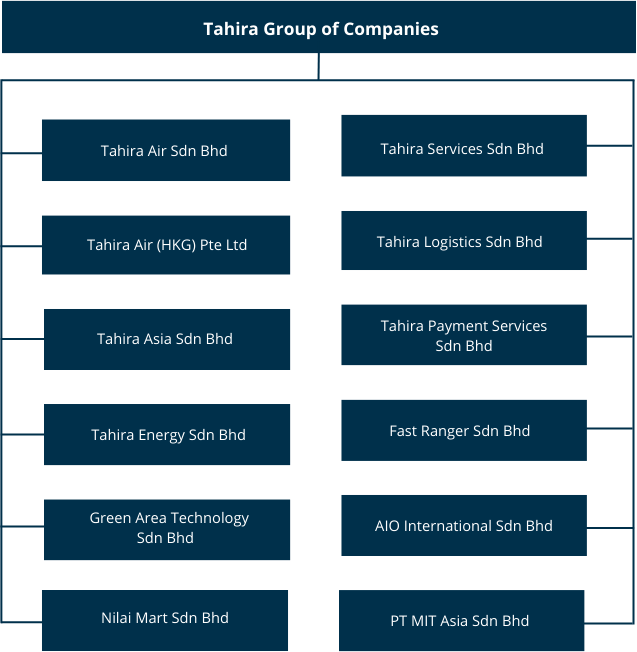 Our company consists of diverse units that are vital and contribute to the growth and success of Tahira Group.
We highly value integrity, innovation and collaboration and without each other, Tahira Group would not have been able to withstand the challenges that lie ahead and sustain for years to come.
With our CEO, Mr. Vincent Tan Kee Kim at the helm, Tahira Group continues to implement social and economic strategies to strengthen and connect Asia's diverse economy, creating a positive impact to its development and growth.